Colours play a major factor in consumer preference, influence psychology
Monday, May 27, 2013 08:00 IST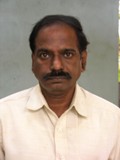 Colour of the food is the major contributing factor for consumer preference. Colour has influenced the psychology of human beings since ancient times. Food colour and flavour are closely associated. It is a common experience to see a food and anticipate certain flavours. Every food is associated with a certain type of colour and the colour represents particular flavour. It is a general expectation that a red apple will be sweet, a green plum will be sour and a brown ice cream will have a chocolate flavour. The colour of food not only sends a message of expectation but can also provide clues as to the condition of the food; For example in the same way as the yellow colour of peach indicates the ripened condition of the fruit, the dull brown colour of strawberry jam indicates that the jam is old. Both colour and appeal of various foods are closely related. The sight of food sends signals to the brain.

which in turn brings out a sense of appeal to the consumer who develops an interest to consume the food. The appetite we have for food is stimulated by the colour of foods. So the colour of the food becomes very important for consumer acceptability.

History is filled with accounts of the widespread application of natural colours such as turmeric, paprika and saffron, condiments. In India, spices like turmeric, red chilli powder and saffron were used not just for their colour but also for their flavour, pungency and medicinal properties. The "jilebi," a sweet, known about nearly 600 years ago, was coloured in a deep orange colour using saffron.

Till 1950s, natural plant and vegetable-based compounds were used to add colour in foods. After IInd World War, the chemical industry grew rapidly and synthetic colourings were developed. These chemcial-based colours were more convenient, cheaper to use, and had an unlimited shelf life. During the course of thier use it was found that some of the syntehtic colours have the potential to cause serious diseases and mental disorders in humans. The majorities of artificial food colouring ingredients were made with petroleum and are derivatives of petrochemicals and coal tar.

The food industry uses food colours either natural or synthetic for following reasons:

1.To maintain the uniformity of the colour over production runs. 2. The avoidance of colour changes brought about by chemical reactions occurring during processing or storage life of the product. 3. The optimizing of colour and appearance in relation to consumer preference. 4. The maintenance of a colour in accordance with consumer experience and expectations.

Basically there are two types of colours ie Naural and Synthetic colours available for the food industry to use.


Natural Colours
Natural colours are dyes / pigments obtained from plant, animal, insect, algae, mineral or other sources. Natural colours like turmeric, caramel, saffron, chlorophyl are being used safely for many generations. The consumer preference for naturally derived colours is due to their image of being healthy and of good quality. However from food industry's perspective there colours in the food. Though there are many synthetic colours available but only 8 colours are permitted in India. They are preferred by the industry due to their stability in different processing treatments, higher colouring capacity(tinctorial strength) and cost.

| | | |
| --- | --- | --- |
| Type of colour | Name of the colour | INS(International Numbering System) No |
| Red | Ponceau 4R | 124 |
| Red | Carmoisine | 122 |
| Red | Erythrosine | 127 |
| Yellow | Tartrazine | 102 |
| Yellow | Sunset Yellow FCF | 110 |
| Blue | Indigo caramine | 132 |
| Blue | Brilliant Blue FCF | 133 |
| Green | Fast Green FCF | 143 |


The permitted colours can be used only in the following list of food items, and quantity that can used is 100mg/kg or L of food /drink


| | | |
| --- | --- | --- |
| 1. | Foods | Quantity |
| | Icecreams, milk lollies, frozen disserts, flavoured milk, yoghurt ice cream mix powder | 100milligrams/ Kilogram or Litre of Food/drink |
| 2 | Biscuits including wafers, pastries, cakes, confectionery, thread candies, sweets & savouries(Dalmoth, mongia, phulub, sago papad, dal biji only) | 100milligrams/ Kilogram or Litre of Food/drink |
| 3 | Peas, Strawberies and Cherries in hearmetically sealed contaniers,Preserved or processed papaya, Canned Tomato juice, fruits syrup, fruits squash, fruits crushes, fruits cordial, jellies, jam, marmalade, candied crystallized or glazed fruits | 200milligrams/ Kilogram or Litre of Food/drink |
| 4 | Non-alcoholic carbonated or non-carbonated ready to serve synthetic beverages including synthetic syrups, sharbats, fruit bar, fruit beverage, fruit drink, synthetic soft drink concentrates | 100milligrams/ Kilogram or Litre of Food/drink |
| 5. | Custard powder | 100milligrams/ Kilogram or Litre of Food/drink |
| 6. | Jelly crystal & Ice candy | 100milligrams/ Kilogram or Litre of Food/drink |
| 7. | Flavour emulsion or flavour paste | 100milligrams/ Kilogram or Litre of Food/drink |


It is important for the industry to understand that food colours are permitted only in limited foods and the quantity of colour to be used is only 100 mg/kg in most of the foods.

Consumer Concerns
Ever since synthetic colours are permitted to be used, there is concern with regard to their safety. Many of the colours which were permitted earlier in India like the colour Amaranth have been now been removed from the list of permitted colours inview of its toxicity in experimental animals.Suverys carried out over the years on the use of food colours have indicated that use of non permitted toxic colours like Rhodamine, Metanil yellow, Sudan, Malachite green etc.This menace has come down but use of permitted colours in excess of their permitted level is very high.

Conclusion
Colours are integral part of food but personnel from food industry specially working in cottage, small and medium scale industry should be made aware of regulations and safety issues related to food colours

(The author is scientist D (asst director), National Institute of Nutrition, Hyderabad)



Post a Comment




FORTHCOMING EVENTS

FNB NEWS SPECIALS